Description
Rugby Training Ball Good Pvc Beach American
Item
Good Pvc Beach merican Football
Size
Usage
Grms/pc
Circumference
Diameter
Pcs/ctn
CTN size

cm

G.W./ctn

kg

Size 6
Standard youth game
420g
71cm
24cm
50
64*43*65
21
Size 9
Standard Men's game
420g
71cm
24cm
50
64*43*65
21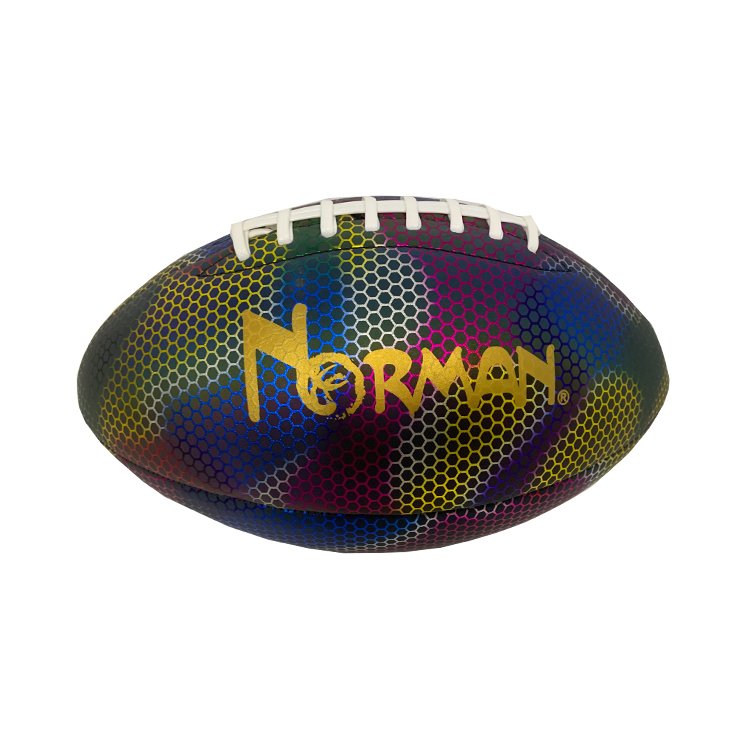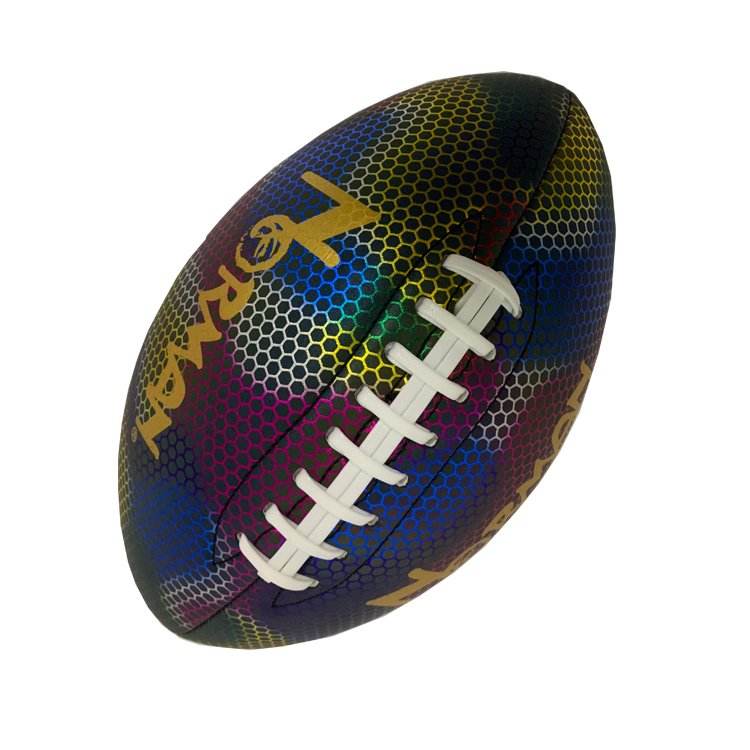 Introducing the Training Rugby Ball – Unlock your Potential and Master the Game!
Are you ready to take your rugby skills to the next level? Look no further because we have the perfect training companion for you – the Rugby Ball! Designed to enhance your performance and elevate your training sessions, this ball is a game-changer for players of all levels.
Crafted with precision and utmost care, our Rugby Ball is made from high-quality materials, ensuring durability and longevity. Its textured surface provides excellent grip, allowing for precise passes and secure catches during training drills. With its balanced weight distribution and responsive bounce, this ball offers optimal performance and control, helping you refine your skills with every play.
But it's not just about the quality of the Rugby Ball – it's about the advantages it brings to your training routine. Here are a few reasons why this ball is a must-have for any serious rugby player:
Skill Enhancement: The Rugby Ball is designed to improve your overall rugby skills. Whether you're focusing on passing accuracy, kicking technique, or ball handling, this ball will challenge you to improve your performance and take your game to new heights.
Building Strength and Stamina: Rugby is a physically demanding sport. With the Rugby Ball, you can build strength and stamina through various training exercises. The ball's weight and design will push you to exert more effort, helping you develop the physical attributes required to excel on the field.
Developing Decision-Making Abilities: Rugby is a fast-paced, dynamic game that requires quick decision-making on the field. With the Rugby Ball, you can practice reading the game, anticipating moves, and making split-second decisions. This will enhance your game awareness and tactical understanding, giving you a competitive edge over your opponents.
Improving Team Collaboration: Rugby is all about teamwork and collaboration. Training with the Rugby Ball enables you to work with your teammates, practicing coordinated plays, and building chemistry on the field. This ball fosters a sense of unity, ensuring that you and your team are always on the same page.
Mentally Sharpening: Rugby is as much a mental game as it is a physical one. By training with the Rugby Ball, you can sharpen your focus, concentration, and resilience. Push yourself beyond your limits and cultivate a winning mindset that will propel you to success.
Take your rugby training to new heights with the Rugby Ball. With its quality craftsmanship, performance-driven design, and countless training benefits, this ball is your key to unlocking your full potential. So, why wait? Get your hands on the Rugby Ball today and prepare yourself to become a master of the game!