Description
Rugby Game Ball Custom Logo Composite Leather Official Size F9 Gift Game Merican Rugby
Item
Custom Logo Composite Leather Rugby Official Size F9 Gift Game ball merican Football
Size
Usage
Grms/pc
Circumference
Diameter
Pcs/ctn
CTN size

cm

G.W./ctn

kg

Size 6
Standard youth game
420g
71cm
24cm
50
64*43*65
21
Size 9
Standard Men's game
420g
71cm
24cm
50
64*43*65
21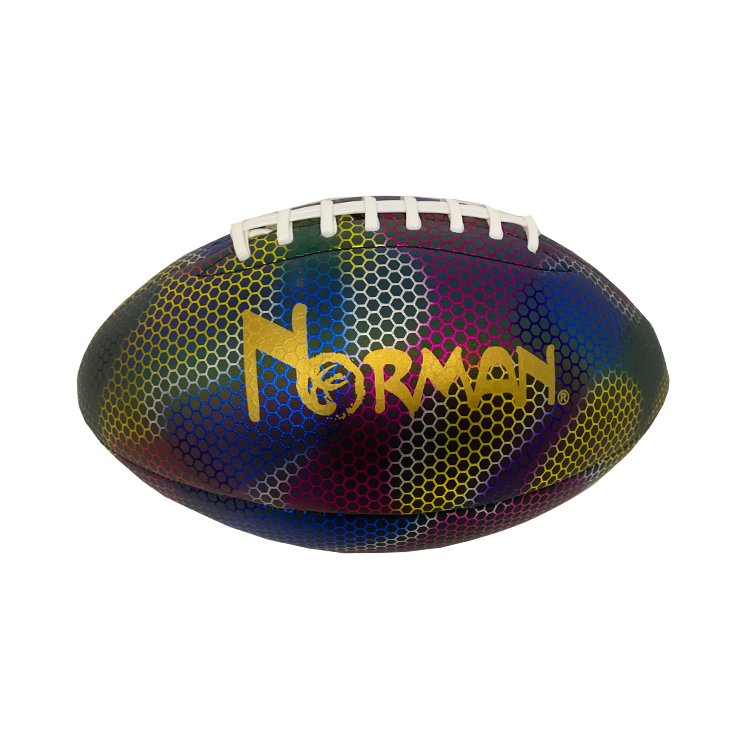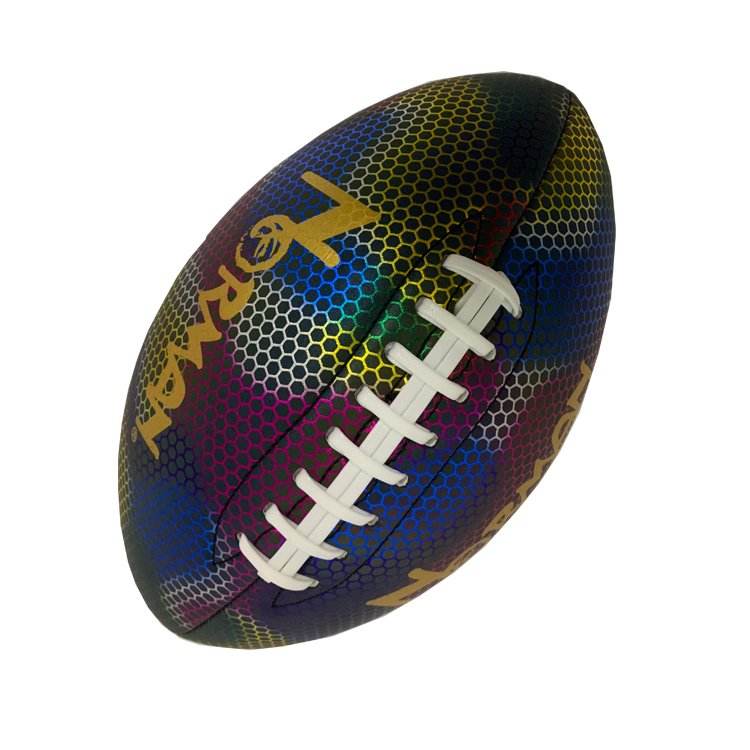 Introducing the Rugby Game Ball – Unleash Your Competitive Spirit!
Calling all rugby enthusiasts! Are you ready to experience the ultimate game of skill, strategy, and adrenaline? Look no further because we have the perfect companion for your rugby journey – the Rugby Ball! Crafted with precision and designed for high-performance, this ball will elevate your game to new heights.
Our Rugby Ball is expertly constructed using the finest materials, ensuring durability and longevity. With its superior grip and aerodynamic design, this ball delivers optimal control and accuracy, allowing you to pass, kick, and tackle with precision. Each stitch and panel is meticulously crafted, guaranteeing exceptional performance in every game.
But it's not just about the quality of our Rugby Ball – it's about the numerous benefits and advantages it brings to your rugby experience. Here are a few reasons why this ball is a game-changer:
Unmatched Performance: Designed for professional-level play, our Rugby Ball will enhance your skills and elevate your performance on the field. Its superior grip and shape retention enable you to make precise passes, powerful kicks, and secure catches, giving you the competitive edge you need to dominate the game.
Built to Last: We understand that rugby can be a demanding sport, which is why our Rugby Ball is engineered to withstand rigorous play and harsh conditions. With its sturdy construction and reinforced seams, this ball is built to last, ensuring that it will stand up to the toughest challenges game after game.
Unleash Your Potential: Whether you're a seasoned player or just starting your rugby journey, our Rugby Ball will help you unlock your full potential. The balanced weight distribution and responsive bounce ensure optimal performance, allowing you to unleash your skills and excel in every aspect of the game.
Enhance Team Dynamics: Rugby is a team sport that thrives on effective communication and collaboration. Our Rugby Ball brings teammates together, fostering a strong sense of unity and camaraderie. By playing with this ball, you'll enhance team dynamics, enabling your team to work seamlessly together and achieve victory on the field.
Experience the Thrill: The Rugby Ball guarantees an exhilarating and unforgettable gaming experience. Feel the rush of adrenaline as you sprint towards the try line, dive for a pass, and make precision kicks. With this ball in your hands, each game will be an exhilarating adventure, leaving you hungry for more.
Don't settle for anything less than the best. Invest in the Rugby Game Ball and elevate your rugby experience to new heights. With its top-notch performance, durability, and thrilling gameplay, this ball is a must-have for every rugby enthusiast. So, what are you waiting for? Grab your Rugby Game Ball today and embark on a journey that will take your passion for rugby to the next level!