Description
Beach Rugby Ball High Quality Soft For Children
Item
High Quality Soft Touch Toy Inflated Machine Sewn Rugby Ball For Children
Size
Usage
Grms/pc
Circumference
Diameter
Pcs/ctn
CTN size

cm

G.W./ctn

kg

Size 6
Standard youth game
420g
71cm
24cm
50
64*43*65
21
Size 9
Standard Men's game
420g
71cm
24cm
50
64*43*65
21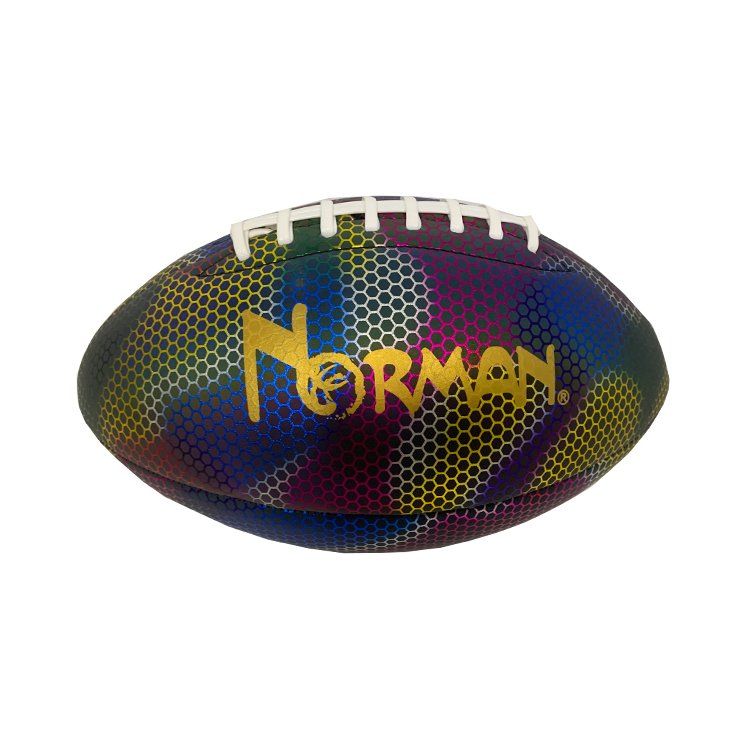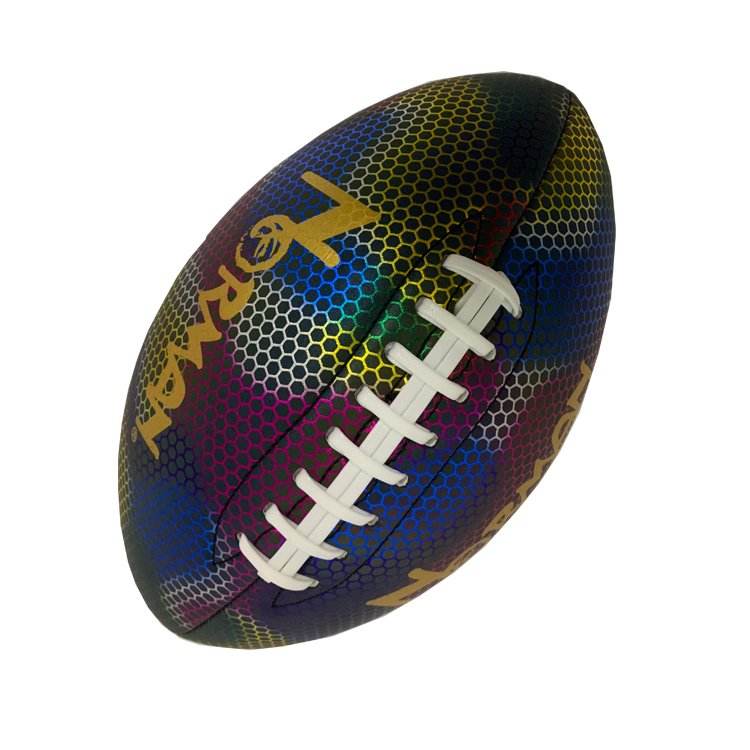 Introducing the Beach Rugby Ball – Unleash the Fun in the Sun!
Get ready to make a splash on the sandy shores with the Rugby Ball! Designed specifically for beach play, this ball will bring a whole new level of excitement to your beach outings. Whether you're on vacation or simply enjoying a day by the sea, our Rugby Ball is the perfect companion for some beachside rugby fun.
Crafted with durability and performance in mind, our Rugby Ball is made from high-quality materials that can withstand the sand, sun, and water. Its vibrant colors and eye-catching design make it easy to spot on the beach, ensuring endless hours of fun for players of all ages.
Here's why our Rugby Ball is a must-have for beachgoers and rugby enthusiasts alike:
Perfect for All Skill Levels: The Rugby Ball is suitable for players of all skill levels, from beginners to experienced rugby players. Whether you're practicing your passing technique or engaging in a friendly game with friends and family, this ball is designed to cater to everyone's needs.
Sand-Friendly Construction: Unlike regular rugby balls, our Rugby Ball is designed to handle the unique challenges of playing on sand. Its durable exterior and reinforced seams ensure that it can withstand the abrasive nature of beach surfaces, allowing you to enjoy countless games without worrying about wear and tear.
Easy to Grip and Control: With its textured surface and easy grip, our Rugby Ball allows for optimal control, even in sandy conditions. The soft and grippy material ensures that you can make precise passes and catches, enhancing your beach rugby experience.
Fun for Everyone: Whether you're a rugby enthusiast or just looking for some beach entertainment, the Rugby Ball guarantees fun for everyone involved. Gather your friends, family, or fellow beachgoers for a spontaneous game of touch rugby or a friendly beach tournament. The Rugby Ball is sure to bring laughs, high fives, and memorable moments.
Unforgettable Beach Memories: Playing rugby on the beach creates unforgettable memories and experiences. The combination of the sun, sand, and sea makes for a unique and enjoyable playing environment. With the Rugby Ball in hand, you're not just playing a game – you're creating lifelong memories with loved ones.
So, don't miss out on the chance to add some excitement to your beach adventures. Grab your Beach Rugby Ball today and get ready to kick, pass, and tackle your way to beach rugby fun in the sun!