Description
Luminous Basketball Customized Special Design Supplier
If you're passionate about basketball, you know that having the right equipment can make all the difference. That's why we're excited to introduce the Luminous Basketball Customized – the ultimate basketball for players who want to take their game to the next level.
What makes the Luminous Basketball so special? For starters, its unique luminous design. The ball is made from a special material that reflects light, making it easy to see in low-light conditions. That means you can keep playing even after the sun goes down, giving you more opportunities to practice and improve your skills.
But the benefits of the Luminous Basketball don't stop there. With a range of customization options, you can create a basketball that is uniquely yours. Choose from a variety of colors and designs to show off your team spirit or express your personal style. Whatever you choose, you'll be sure to stand out on the court.
| | | | |
| --- | --- | --- | --- |
| SPECIFICATIONS | CIRCUMFERENCE | WEIGHT | THE CROWD |
| 1 | 39-43CM | 190-230g | ALL AGES |
| 5 | 69-70CM | 470-500g | <9 |
| 6 | 72-74CM | 511-567g | WOMEN'S BALL |
| 7 | 75-76CM | 600-650g | >12 |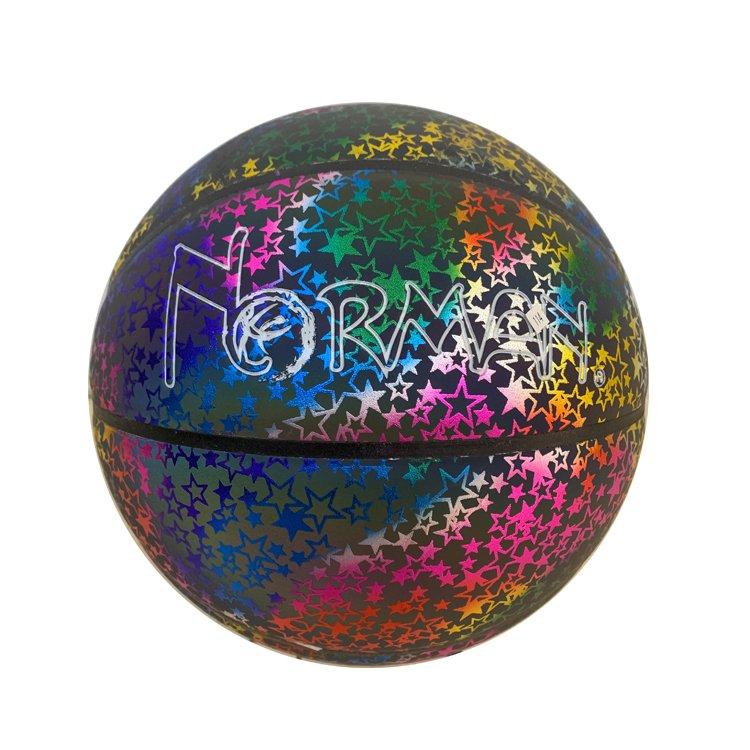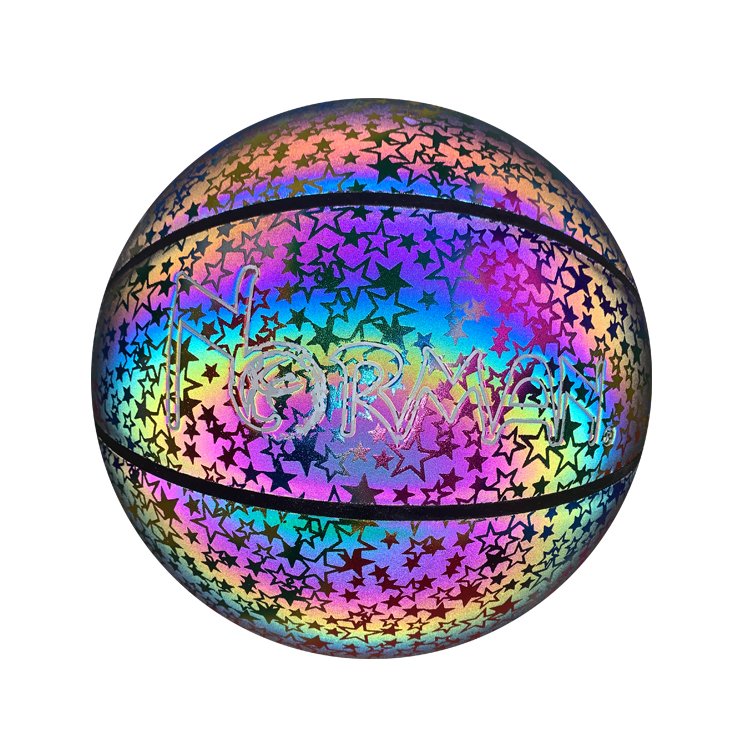 Of course, a great basketball is more than just looks. That's why the Luminous Basketball Customized is also designed for durability and performance. Made from high-quality materials, it can withstand the wear and tear of regular use, whether you're playing in a competitive league or just having a casual game with friends. And with its superior grip and bounce, you'll be able to handle the ball with precision and control.
But perhaps the best thing about the Luminous Basketball is the fun factor. The luminous design adds an element of excitement to the game, making it even more enjoyable to play. Whether you're practicing your shooting skills or playing a game of one-on-one with a friend, this basketball is sure to keep you engaged and entertained.
In short, the Luminous Basketball is the ultimate basketball for players who want to take their game to the next level. With its superior visibility, customization options, durability, and fun factor, it's the perfect choice for anyone who loves to play basketball. So why settle for a boring old basketball when you can have one that is uniquely yours? Get your Luminous Basketball today and start playing like a pro!