Description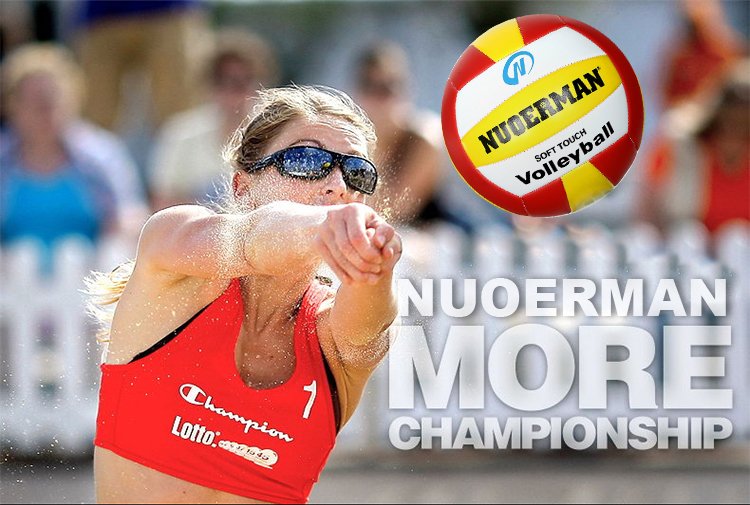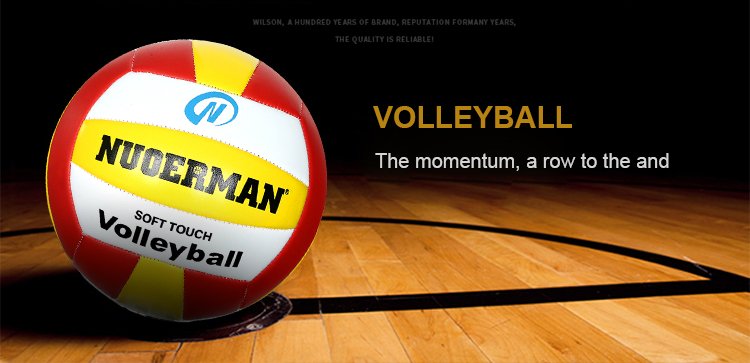 Materials

Leather — PVC leather

Bladder —  

The Butyl Bladder(Holding Pressure)




Layer — 1-4 layers

Eco, 6P, EN71, CE, certified

Optional Material

Leather — Micro Fiber, High class PVC

Bladder —  

B

utyl / Rubber 

bladder 




Standards

Strictly according to FIVB standards

Roundness error:  

≤ 1.5% (3.0mm)

Impact test:  

10,000 times

Rebound:  

60cm →67cm

Description

Excellent elasticity and abrasion resistance

Water-resistant

Sizes

Official Size 5#, 4#

Packing

Poly bag, Color box, Ball bag available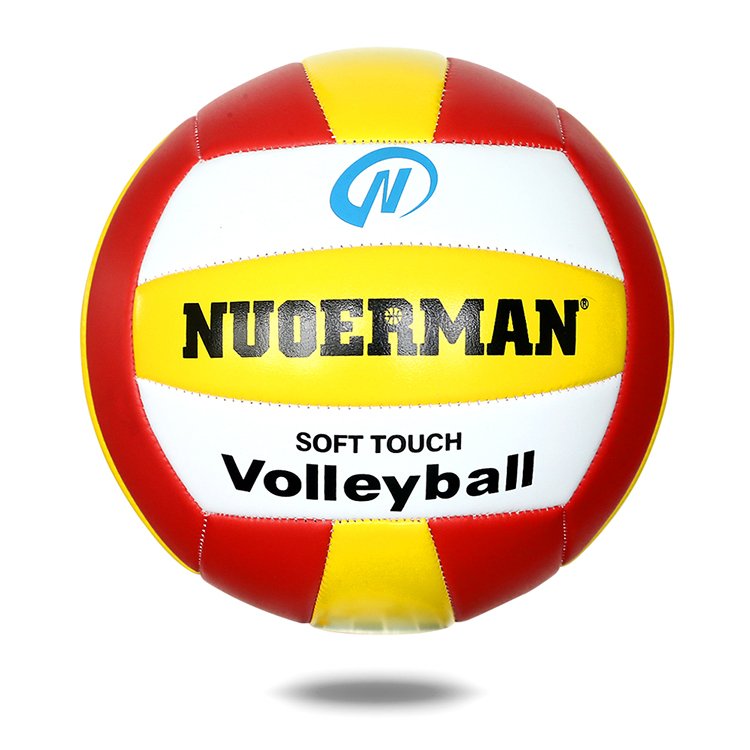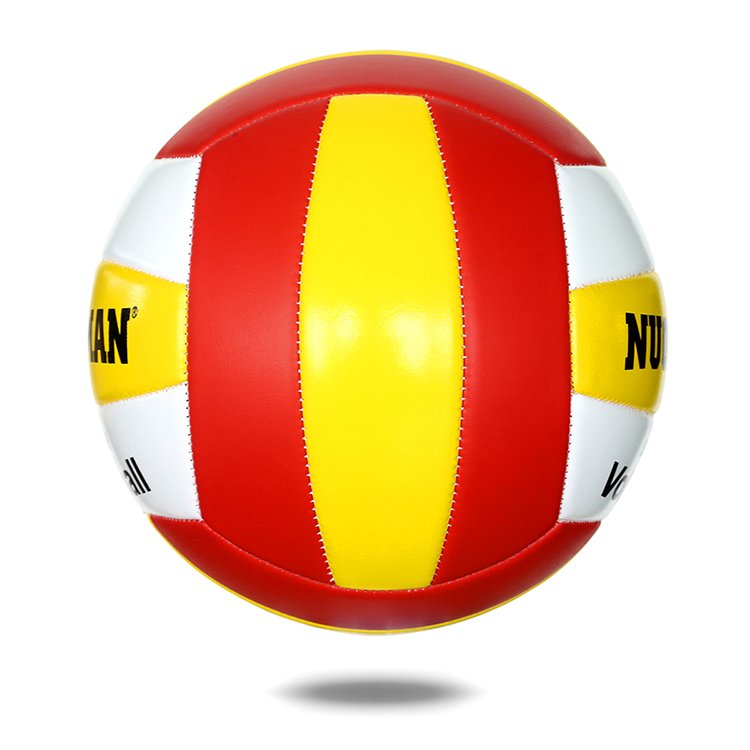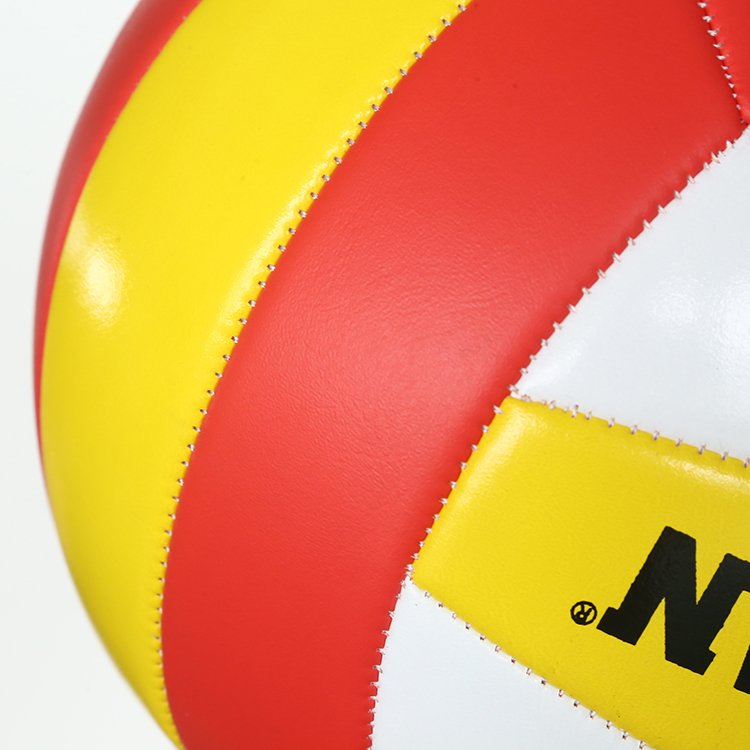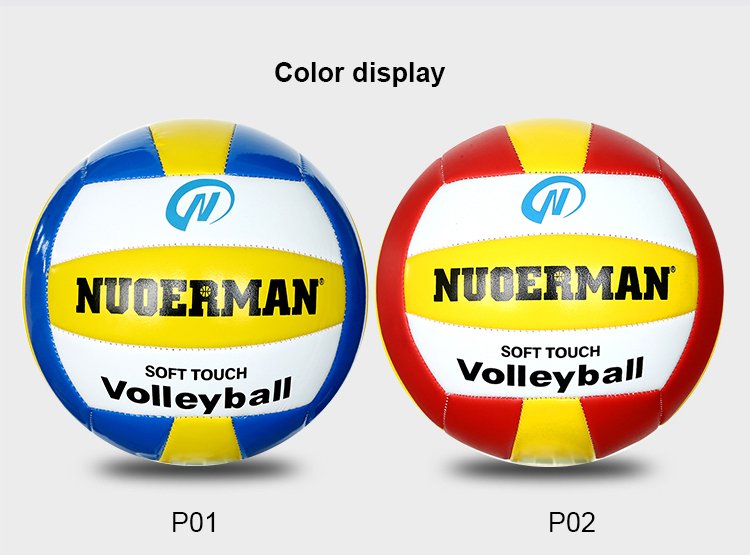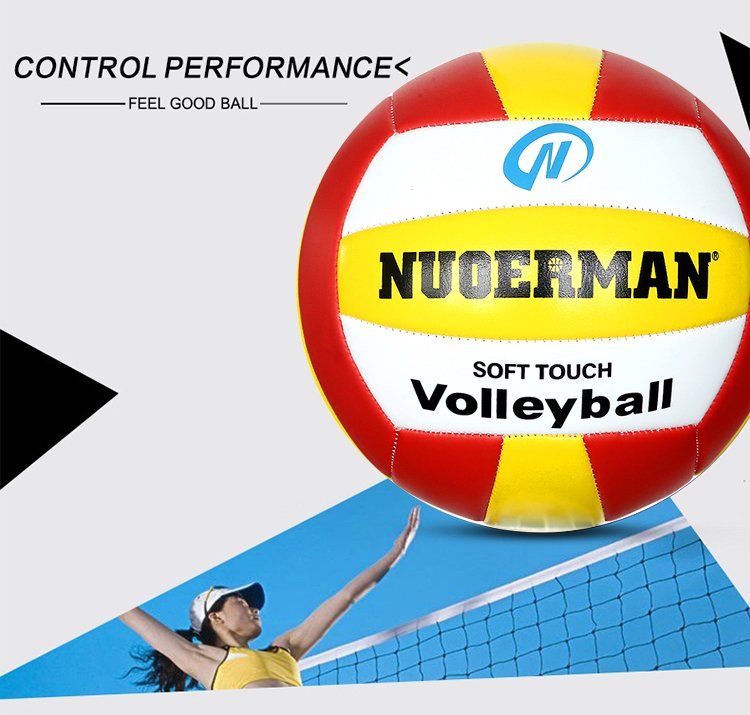 Get ready to unleash your full potential on the volleyball court with our top-of-the-line Best Volleyball Ball. Designed with precision and crafted with care, this ball is the ultimate choice for those who strive for greatness. Whether you're a professional athlete or a casual player, our Volleyball will take your game to new heights.
Experience unparalleled performance and control with our advanced technology. The innovative design of our Volleyball Ball ensures enhanced ball handling, allowing you to make accurate passes, powerful serves, and precise spikes. Stay ahead of the competition and dominate the game with confidence!
We understand the importance of durability, which is why our Volleyball Ball is made from the highest quality materials. This ball is built to withstand the demands of intense gameplay, ensuring it will be your trusted companion for countless matches. Say goodbye to flimsy balls that deflate easily – our Volleyball is designed to last!
Safety is our priority, and our Volleyball Ball is expertly designed with a soft-touch exterior. This reduces the risk of injuries caused by harsh impacts and ensures a comfortable grip for long periods of play. Focus on your game without worrying about discomfort or accidents.
Don't let external factors like moisture hinder your performance. Our Volleyball Ball is resistant to water absorption, allowing you to play in any conditions without compromise. Whether you're playing on a beach, indoors, or in the rain, our ball remains consistent and reliable, giving you the ultimate advantage.
We understand that style matters, and that's why our Volleyball Ball comes in a range of vibrant designs. Make a statement on the court with a ball that reflects your personality and stands out from the rest. Let your opponents know that you mean business and that you're here to win!
Prepare for excellence with our Volleyball Ball. It's the perfect companion for intense matches, training sessions, and casual games alike. Elevate your skills, showcase your talent, and enjoy countless hours of volleyball fun with this exceptional ball.
Invest in the best and conquer the volleyball court with our Volleyball Ball. Unmatched performance, unrivaled durability, and undeniable style – everything you need to excel in the game you love. It's time to take your volleyball skills to the next level and reach for victory with our Volleyball . Believe in yourself, trust in your equipment, and be unstoppable!
Beach volleyball ball official size pvc for training and match