Description
Beach volleyball ball official size pvc for training and match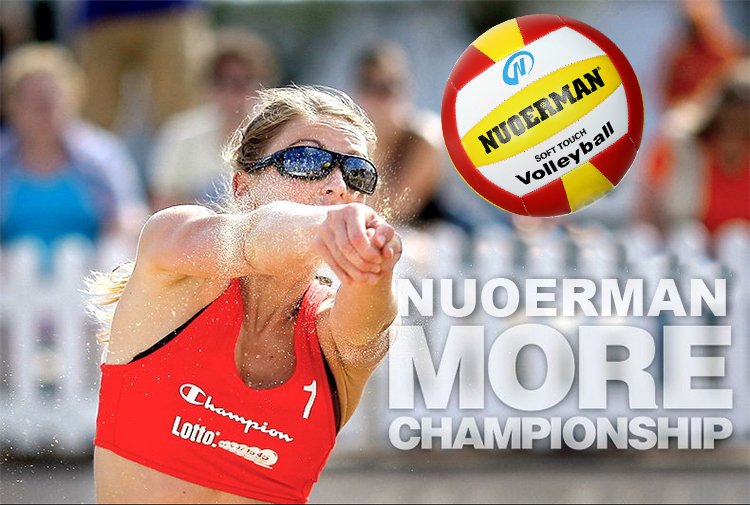 Materials

 

 

 

Leather — PVC leather

Bladder —  

The Butyl Bladder(Holding Pressure)




Layer — 1-4 layers

Eco, 6P, EN71, CE, certified

Optional Material

 

Leather — Micro Fiber, High class PVC

Bladder —  

B

utyl / Rubber 

bladder 




Standards

 

 

 

 

Strictly according to FIVB standards

Roundness error:  

≤ 1.5% (3.0mm)

Impact test:  

10,000 times

Rebound:  

60cm →67cm

Description

 

Excellent elasticity and abrasion resistance

Water-resistant

Sizes

Official Size 5#, 4#

Packing

Poly bag, Color box, Ball bag available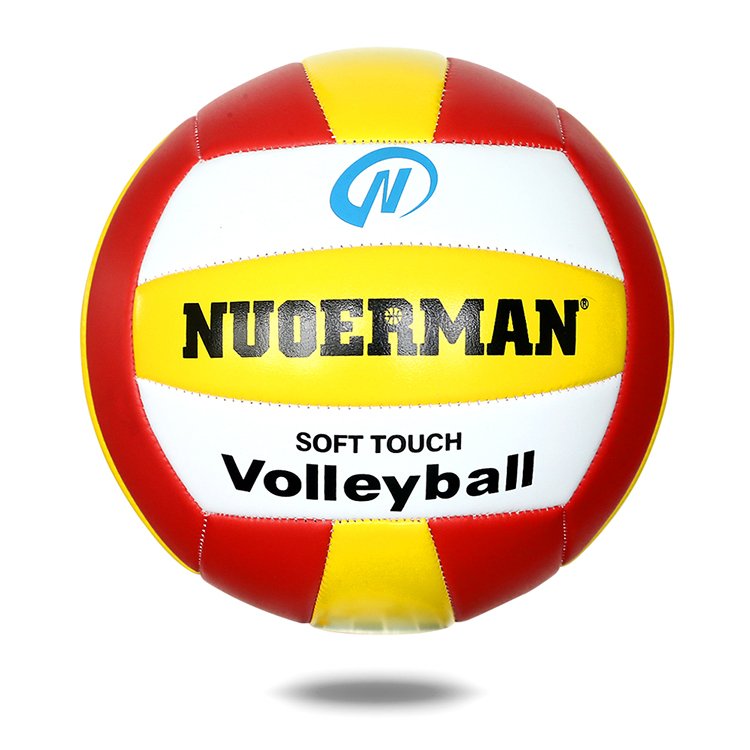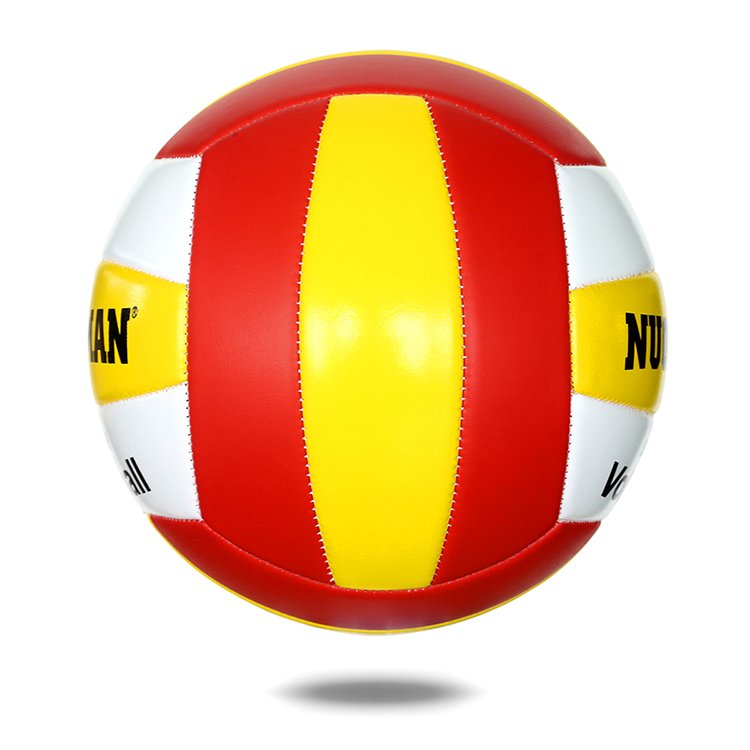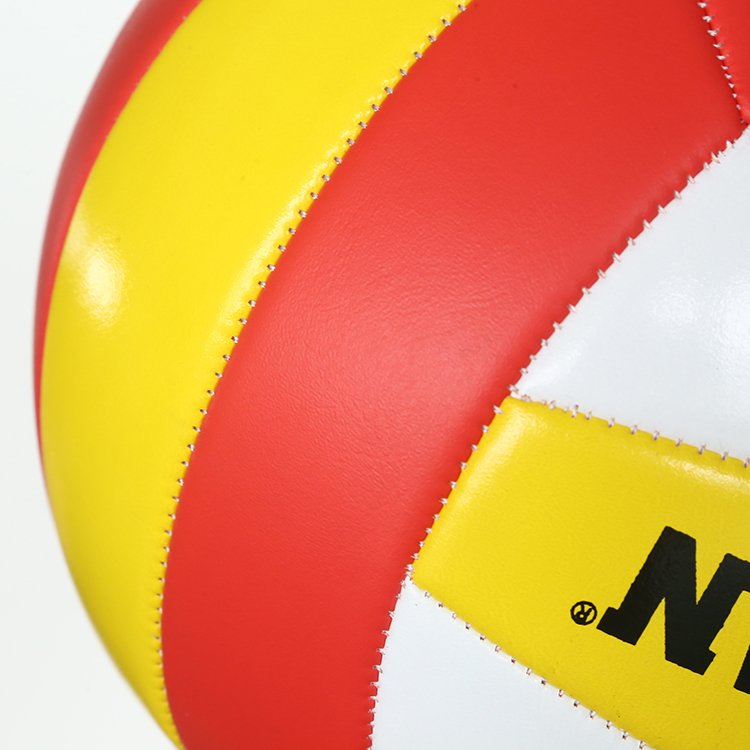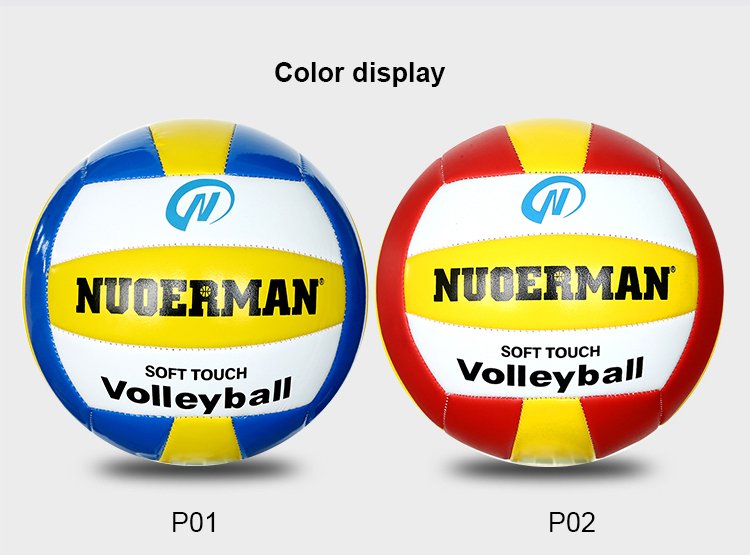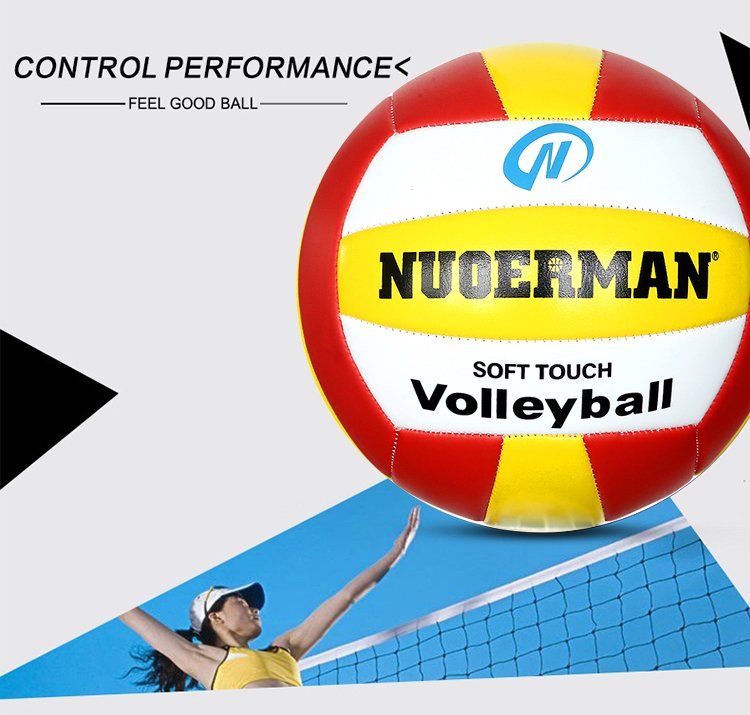 Introducing the Ultimate Beach Volleyball Ball – Unleash Your Inner Athlete!
Take your beach fun to the next level with our newly designed Beach Volleyball Ball. We've taken the classic game and added innovative features and superior quality to create the ultimate beach companion. Get ready to ignite the spirit of competition, while enjoying the sun, sand, and sea!
Whether you're a seasoned athlete or a casual player, our Beach Volleyball Ball is designed to enhance your performance and elevate your game. Made from high-quality materials, it offers supreme durability that can withstand the harshest beach conditions. Say goodbye to flimsy, easily deflatable balls – our Beach Volleyball Ball is built to last!
Experience unmatched precision and control with this specially crafted ball. The unique textured surface ensures optimal grip, allowing you to make accurate passes and powerful shots. Perfect your technique and dominate the game with confidence!
Safety is a top priority for us, which is why our Beach Volleyball Ball is expertly designed with a soft-touch exterior. This means softer impact and reduced risk of injury, making it suitable for players of all ages and skill levels. So, gather your friends and family, and create unforgettable beach memories worry-free!
Don't let anything hinder your gameplay – our Volleyball Ball is resistant to water absorption. Stay in the game without worrying about a heavy, water-soaked ball slowing you down. Lightweight and quick-drying, it ensures maximum performance and enjoyable matches all day long.
We understand the importance of aesthetics, and that's why our Volleyball Ball comes in a range of vibrant, eye-catching colors. Stand out on the beach, while making a bold statement with a ball that reflects your style and personality. Get ready for a game that not only makes you feel great but looks great too!
From friendly matches to intense tournaments, our Beach Volleyball Ball is designed for endless hours of fun and excitement. It's the perfect addition to any beach outing, whether you're playing with friends, joining a league, or simply enjoying a casual game. Get ready to experience the thrill and joy of beach volleyball like never before!
Are you ready to take your beach volleyball game to new heights? Invest in the best – our Beach Volleyball Ball. Superior quality, exceptional durability, and unbeatable performance – everything you need for an unforgettable beach experience. Grab your ball, gather your team, and let the games begin! Don't just play, dominate the beach volleyball court with confidence and style!