Description
Glow volleyball ball custom wholesale
Materials

 

 

 

Leather — PVC leather

Bladder —  

The Butyl Bladder(Holding Pressure)




Layer — 1-4 layers

Eco, 6P, EN71, CE, certified

Optional Material

 

Leather — Micro Fiber, High class PVC

Bladder —  

B

utyl / Rubber 

bladder 




Standards

 

 

 

 

Strictly according to FIVB standards

Roundness error:  

≤ 1.5% (3.0mm)

Impact test:  

10,000 times

Rebound:  

60cm →67cm

Description

 

Excellent elasticity and abrasion resistance

Water-resistant

Sizes

Official Size 5#, 4#

Packing

Poly bag, Color box, Ball bag available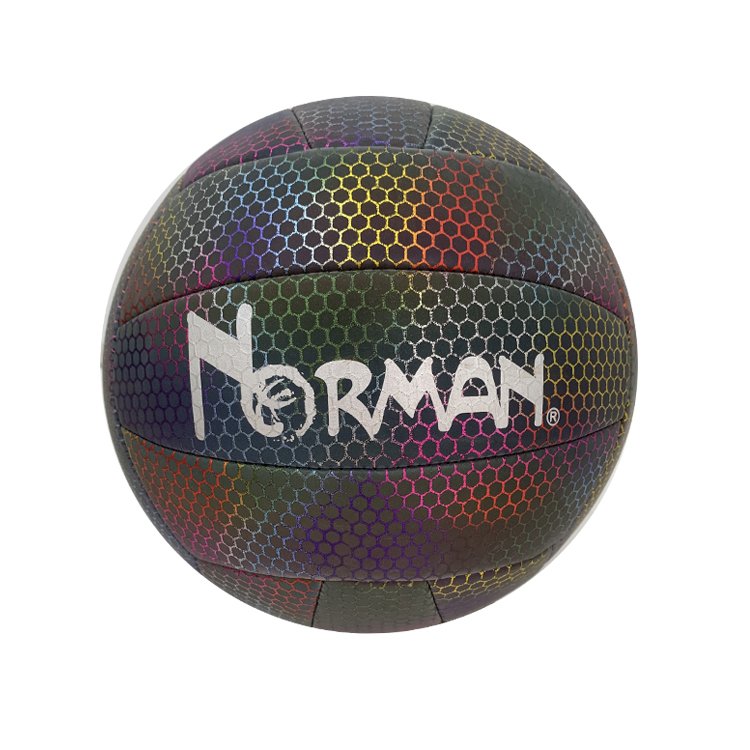 Experience the thrill of volleyball like never before with our innovative Glow Volleyball Ball. Designed to light up the court, this ball brings a whole new level of excitement and entertainment to your nighttime volleyball games. With its vibrant glow and exceptional performance, the Volleyball Ball is a must-have for volleyball enthusiasts of all ages.
Illuminate the court and let the game take on a whole new dimension with the Volleyball Ball. Equipped with high-quality LED lights, this ball shines brightly in the dark, making it easy to track and ensuring non-stop fun even after the sun goes down. Whether you're playing at the beach, in the backyard, or at an indoor facility, the Volleyball Ball will transform your game with an electrifying glow.
Built to withstand the rigorous demands of intense volleyball gameplay, our Volleyball Ball is constructed with premium materials for maximum durability. It's designed to handle powerful spikes, precise sets, and various ball contacts without compromising its luminous glow. Say goodbye to subpar, low-quality balls – our Volleyball Ball is engineered to last, ensuring countless hours of thrilling play.
Safety is our top priority, and the Volleyball Ball is designed with player well-being in mind. It features a soft-touch exterior that not only enhances your grip but also reduces the risk of injuries during game-changing digs and blocks. Play with confidence, knowing that your game is protected by a ball that prioritizes your safety.
The Volleyball Ball is perfect for all levels of play, from recreational matches with friends to competitive league games. Its eye-catching glow will make you stand out on the court, adding a new level of excitement to the game. Experience the joy of volleyball like never before as you spike, dig, and serve under the mesmerizing glow of our Volleyball Ball.
Invest in the best and let the Volleyball Ball light up your game. With its vibrant glow and superior performance, this ball brings a new element of excitement and entertainment to volleyball. Whether you're a seasoned player or just looking for some nighttime fun, the Volleyball Ball is your ticket to unforgettable moments and lasting memories.
Embrace the magic of glow volleyball and elevate your game to new heights. Get your Glow Volleyball Ball today and prepare to serve, pass, and spike with style and flair!
Best volleyball ball PU wholesale training exercise custom size