Description
Custom sport rubber basketball ball various size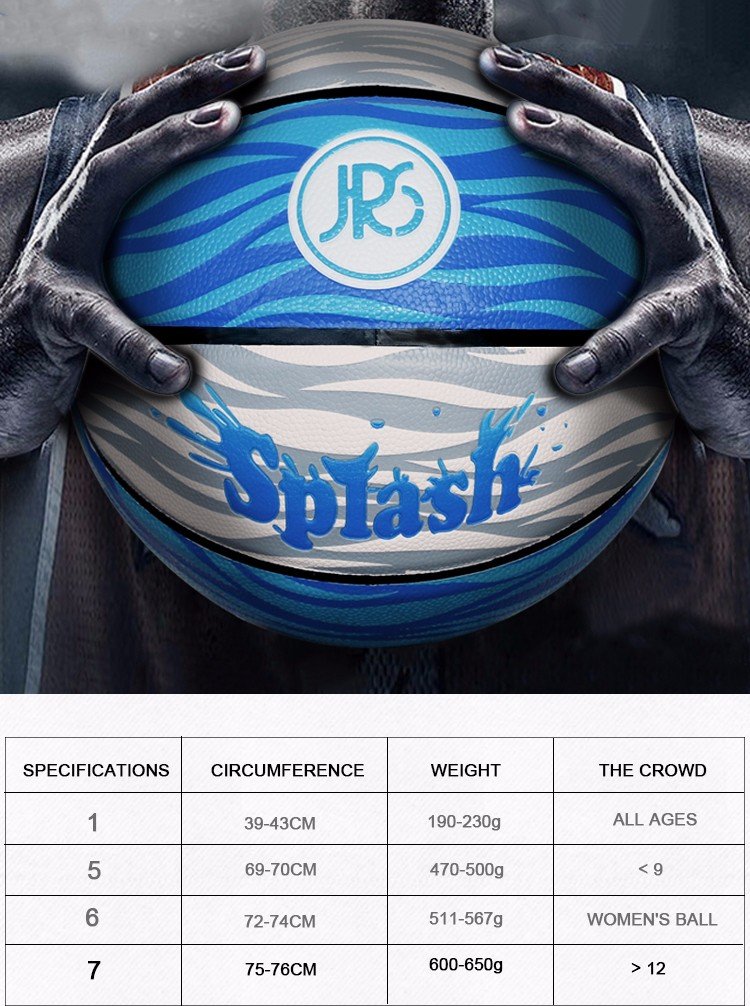 Introducing the Custom Sport Rubber Basketball Ball – Play with Confidence and Style!
Are you tired of using generic basketball balls that don't match your unique playing style? Look no further because we have the perfect solution for you – the Sport Rubber Basketball Ball. Designed for athletes who want to stand out on the court, this ball combines exceptional performance with a personalized touch.
The Sport Rubber Basketball Ball is crafted with precision and durability in mind. It is made from high-quality rubber that provides excellent grip and bounce, ensuring optimal control and accuracy during the game. Our ball is designed to withstand the toughest plays and outdoor conditions, so you can focus on your game without worrying about the ball's performance.
What sets our  Sport Rubber Basketball Ball apart is its customization options. We believe that every player deserves a ball that reflects their personality and style. With our easy-to-use customization tool, you can choose the colors, patterns, and even add your name or team logo to the ball. Stand out from the crowd and make a statement with a ball that is uniquely yours.
Here are a few reasons why the Sport Rubber Basketball Ball is a game-changer:
Personalized Design: With our customization options, you can create a ball that represents your individuality. Choose the colors and patterns that resonate with you, and add your name or logo to make it truly one-of-a-kind. Show off your style on the court and let your ball be an extension of your personality.
Superior Grip and Bounce: The Sport Rubber Basketball Ball features a textured surface that offers excellent grip, allowing you to maintain control and handle the ball with confidence. Its consistent bounce ensures precise dribbling, shooting, and passing, enabling you to perform at your best during the game.
Durability: We understand the demands of the game, which is why our Sport Rubber Basketball Ball is built to last. The high-quality rubber material is designed to withstand intense gameplay and resist wear and tear. This means you can enjoy countless hours of play without worrying about the ball losing its performance.
Versatility: Whether you're playing indoors or outdoors, the Sport Rubber Basketball Ball can handle it all. Its rugged construction and weather-resistant properties make it suitable for any playing surface. Take it to the park, the gym, or your backyard – this ball is ready for any game, anytime, anywhere.
Play with Confidence: When you play with a ball that is customized to your liking, you feel a sense of ownership and confidence. The Sport Rubber Basketball Ball empowers you to express yourself on the court and play with passion. Feel the difference it makes in your performance and enjoy the game like never before.
Don't settle for a generic basketball ball. Play with a ball that showcases your style and enhances your skills. Order your Sport Rubber Basketball Ball today and experience the joy of playing with a ball that is uniquely yours.
Your passion for the game deserves a ball that matches it. Elevate your basketball experience and make a statement on the court with the Custom Sport Rubber Basketball Ball. Get ready to play with confidence, style, and unrivaled performance.
Basketball ball size 7 manufacturer | Custom basketball game ball