Description
Custom basketball ball rubber microfiber PU foam carcass gameball
Introducing the Custom Basketball Ball Rubber – the ultimate basketball designed to enhance your game and withstand the test of time. Crafted with high-quality rubber, this basketball delivers durability, performance, and a reliable grip that will take your skills to new heights.
The Custom Basketball Ball Rubber is built to last. Made from tough rubber material, it can handle the toughest plays, whether you're playing on indoor courts or outdoor surfaces. This basketball is designed to withstand intense gameplay and rough surfaces, ensuring that it remains in top shape game after game.
What sets the Custom Basketball Ball Rubber apart is its customizability. With a range of customization options available, you can create a basketball that reflects your unique style and personality. Add your team's logo, choose your preferred colors, or even personalize it with your name – the possibilities are endless. With this customized basketball, you can truly make a statement on the court.
| | | | |
| --- | --- | --- | --- |
| SPECIFICATIONS | CIRCUMFERENCE | WEIGHT | THE CROWD |
| 1 | 39-43CM | 190-230g | ALL AGES |
| 5 | 69-70CM | 470-500g | <9 |
| 6 | 72-74CM | 511-567g | WOMEN'S BALL |
| 7 | 75-76CM | 600-650g | >12 |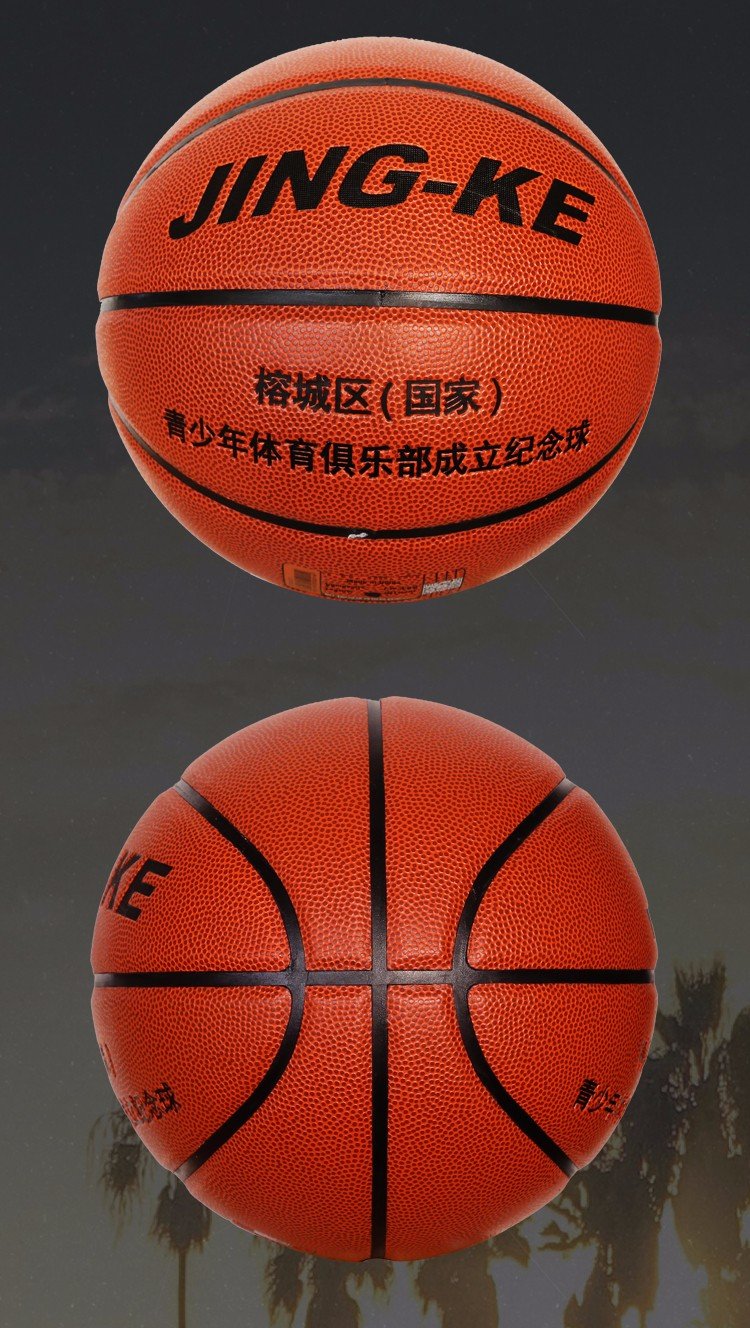 The design of the Custom Basketball Rubber ensures optimal grip and control. The textured rubber surface of the ball enhances your grip, allowing for precise shooting, passing, and dribbling. Whether you're a beginner or a seasoned player, this basketball will help you improve your skills and take your game to the next level.
Perfectly balanced and regulation size, the Custom Basketball Rubber is suitable for all players, from aspiring professionals to recreational enthusiasts. Its consistent bounce and reliable performance make it ideal for both practice sessions and official games.
Don't settle for an ordinary basketball when you can have a customized one that matches your style and performs at the highest level. Order the Custom Basketball Rubber today and elevate your game with a basketball that's built to last and personalized for you. Get ready to make your mark on the court and take your basketball journey to new heights.
Custom Basketball Game Ball Advanced Composite Microfiber Leather