Description
Custom Ball Basketball Advanced Composite Men Gyms Indoor
Our custom basketball ball is the perfect companion for basketball enthusiasts who strive for excellence on the court. It is carefully crafted with attention to detail, using high-quality materials to ensure optimal performance and longevity.
What sets our basketball ball apart from the others is its superior grip that allows you to have better control and accuracy. You will appreciate this feature, especially during intense games, where quick movements can make all the difference in winning or losing. Its textured surface provides optimal traction, making sure that the ball does not slip during gameplay. This unique feature helps players maintain a firmer hold on the ball when dribbling, passing, and shooting, allowing them to perform better on the court.
Our custom basketball ball is designed to provide a consistent and responsive bounce. The advanced construction and materials used ensure that the ball maintains its shape and bounce, even after extended periods of use. With a reliable and true bounce, it supports smooth transitions while enabling accurate passes, making it easier to play the game in your natural flow.
| | | | |
| --- | --- | --- | --- |
| SPECIFICATIONS | CIRCUMFERENCE | WEIGHT | THE CROWD |
| 1 | 39-43CM | 190-230g | ALL AGES |
| 5 | 69-70CM | 470-500g | <9 |
| 6 | 72-74CM | 511-567g | WOMEN'S BALL |
| 7 | 75-76CM | 600-650g | >12 |
Original factory, 

support

 OEM and DEM

services

,

 

low price

 and  

high quality 

products are our persistence

, 

take action 

and send us your 

inquiry

.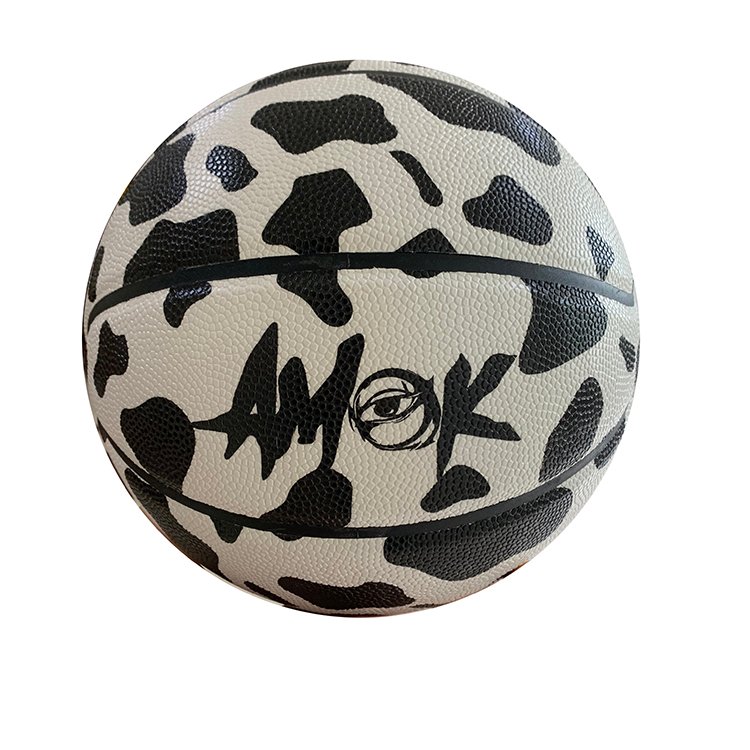 Our basketball ball is durable and versatile, designed to withstand the toughest conditions. Be it indoor or outdoor courts; it is built to last and can withstand the intense impact of competitive plays. This makes it a great choice for players of varying skill levels.
Our customization options allow players to personalize their basketball balls in a way that speaks to their style and enhances their brand image. With a range of vibrant colors and designs to choose from, players can add their name, team logo, or any other graphics they prefer. This feature is exceptional, especially when purchasing balls for teams and schools. It creates a sense of connection among teammates, making them feel like part of something greater.
Investing in our custom basketball ball is an investment in your game. It is designed to elevate your gameplay by providing superior performance, durability, and personalization. Don't settle for less; order your custom basketball ball today and experience the difference it can make in your game!