Description
Custom street basketball ball outdoor rubber children
Get ready to dominate the streets with our Custom Street Basketball Ball. Designed to meet the grueling demands of outdoor play, this basketball is built to withstand rugged surfaces and tough environments while showcasing your unique style.
The Custom Street Basketball Ball is made of high-quality rubber, ensuring durability, responsiveness, and a reliable grip. This ball is designed to handle the intense and unpredictable nature of street basketball, ensuring its longevity and reliable performance. Its textured surface provides optimal handling and control, allowing you to make those clutch moves that can take your game to the next level.
What sets the Custom Street Basketball Ball apart is its customization options. You can choose your preferred design colors, or add a logo that reflects your personal style. Whether you're playing for fun or competing against your friends, this is the perfect basketball to showcase your unique identity on the street and establish yourself as a force to be reckoned with.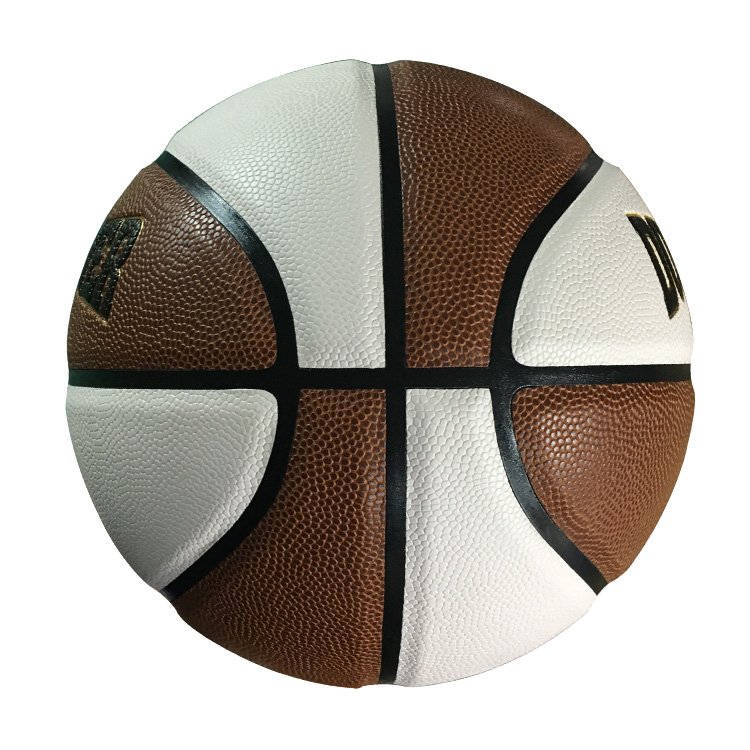 The Custom Street Basketball is the ideal companion for outdoor basketball enthusiasts looking to improve their skills. Its consistent bounce and reliable performance make it perfect for honing your shooting, passing, and dribbling techniques. The ball's regulation size and weight ensure a familiar feel, improving your muscle memory and enabling you to seamlessly transition to official game conditions.
Whether you're playing one-on-one, pick-up games or competing in streetball tournaments, the Custom Street Basketball will help elevate your game to the next level. Strengthen your skills, showcase your style, and become a master of the streets. Order your Custom Street Basketball today and unleash your full potential on the outdoor court.
Custom Basketball Game Ball Advanced Composite Microfiber Leather